E-Net Select
Hire Well. Develop Well. Promote Well. Thrive.
Filling new or open positions within your organization can be an exhausting task. Only a business insider can truly appreciate the time it takes to do the work of hiring; reading resume upon resume, filing them according to skill and availability, conducting interview after interview, and, in the end, filling a position with the best possible candidate. A big effort.
This is where applicant tracking can save your organization both time and money.    E-Net Select is an online applicant tracking system that works for companies of every size. Its efficient hiring process allows HR executives, hiring managers and recruiters to collaborate on individual candidates and make hiring decisions quickly and effectively.
Imagine if you had a system-based hiring process that could: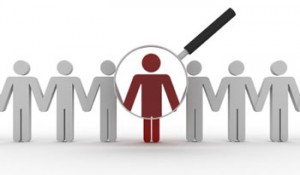 Improve the Quality of Your Hiring
Attract Top Talent to Your Company
Reduce Your Time to Hire
And Reduce Overall Cost per Hire
With E-Net Select online applicant tracking, hiring managers receive searchable candidate pools enhanced with powerful recruiter productivity tools to help identify the most desirable candidates for the position. Going beyond the average recruiting process, this applicant tracking tool has hiring dashboards and reporting capabilities which provide a clear picture of hiring initiatives and their status.
Through the use of validated assessments developed by licensed psychologists, you can both actively screen your pool of candidates and follow/monitor their progress with post-hire performance metrics. All of these valuable hiring tools help to improve your hiring process and reduce the overall cost of hiring.
E-Net Select applicant tracking provides functionality that can grow and change with your organization. You can take advantage of multiple hiring workflows, reporting, online screening, interview guides and more — all at an affordable price.
Source, identify and hire talent faster with E-Net Select.