Perception's 360
Develop Well. Promote Well. Thrive.
Learn More! Are you ready to start building a team that puts the right momentum into your business?
When teams are struggling or failing, it is often due to a lack of feedback. While many employees dread performance reviews and employee evaluations, they are important tools to improve your business and your team.
Perception's 360 online assessment tools is a multi-rater, 360 degree feedback tool that helps you build a team that knows where they're heading. The 360 performance review allows employees to get insights into their strengths and weaknesses from a variety of perspectives including co-workers, team management, subordinates and even customers, eliminating the stigma of perceived managerial bias.
How Can Performance Reviews Help Your Employees?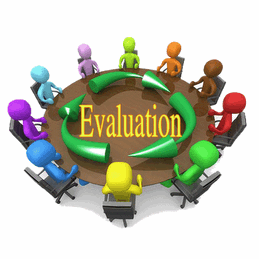 These assessment tools provide cost effective feedback on a continuous basis; not just from one incident or situation
Perception's 360 fosters greater individual skills development, leadership development and team performance
This style of performance review and employee evaluation reduces the barriers that inhabit creativity and innovation
When building a team, 360 promotes cooperation between individuals and operating units
These employee evaluations help with skill and leadership development by measuring individual and team improvements over time and from a variety of work situations
Where Can You Use Perception's 360 in Your Organization?
When you're building a team designed to succeed, you need tools that work for all your employees. Perception's 360 offers leadership development for executives, managers and supervisors by helping them better understand their respective strengths and areas for development. Perfect for individual skill development, team members provide one another feedback about personal leadership abilities, team interaction and workplace skills.
For team development, Perception's 360 assessment tools allow you to analyze teams by receiving input from customers and other stakeholders. For developing salespeople and their teams, Perception's 360 can be used as a performance review containing the combined feedback of sales management, co-workers, support staff and customers.
Perception's 360 is a cost effective way to build a team that continues to develop the skills necessary for lasting business performance. Provide your employees the opportunity to see their performance in full 360.