Proception2
Develop Well. Promote Well. Thrive.
Learn More! You"ve probably noticed that your best employees are those people with the right skills in the right job. There is nothing more frustrating than having a great staff that underperforms. The leading cause of this business problem is not poor hiring decisions, but rather the result of having the right employees in the wrong positions. By identifying your staff individual behavior patterns, you can get clear on what adjustments may be needed. The kind of adjustments that can make your organization solid and give your business the momentum it needs to succeed.
Proception2 is an online employee profiling tool that provides you the information you need to put your staff in positions that will help your business grow. This type of online employee assessment tool gives managers and hiring staff, as well as the employees, an inside glimpse into individual personality characteristics. The type of information that helps determine, for example, if a person may be a perfect sales team member or a better customer service representative.
What Can You Learn From Employee Profiling with Proception2?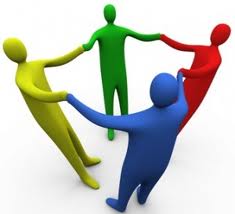 An employee's basic behavioral style in the workplace
The work environment that an employee finds most comfortable and productive
An individual"s motivational needs for top performance
Behavioral tendencies that may slow or hinder an employee's performance
Suggestions of behavioral needs and desires that may allow an employee to perform at their best
What Will Proception2 Do For Your Business and Team Management?
By identifying the strengths, weaknesses and personality traits of your employees you can move your staff to positions where they will be most successful.  Managers can easily recognize the positive behaviors that an individual will contribute; how an employee will adjust their behavior to meet the requirements of the workplace; and what behavior within the team may lead to poor performance, a lack of communication and unhealthy work relationships between individual staff members. Proception2 is a simple online employee assessment tool that takes under 30 minutes to complete.  Administration of the employee personality screening is intuitive and scoring is equally simple.  When you need to reshape your team or add a new member and want to be sure that you are building the best possible organization for success, then using this cost-effective, automated employee assessment tool is the right choice for your business momentum.

Learn More!