Our Fans


Just a quick note to thank you for all the great ideas, expertise and support. We have a nucleus of a team together now thanks to your help. In all my dealing with you and your company, you have made it easy for me to express my ideas and goals, and you helped us design and implement a system to reach those goals. Your insights of working in both professional sales and management were very valuable to me.Another great help you provided was as a buffer between sales and management, and helped to break down walls and engender better communication. You took away the barriers we had been suffering through.
Patrick O. Schneider
Owner
Schneider Company Inc.

We had gone through a period of growth where continuing to do things the same way we had in the past became less productive and much less efficient. One of the consequences of this trajectory was also a less engaged and collaborative group of employees. The bottom line was the recognition that we needed to make some changes to continue our growth and felt that the best place to start looking for ideas to change was within our employee group.
Barb made everyone she worked with in our company feel valued and like their opinion mattered in deciding the direction of the company. Her insight into building a collaborative work environment and aligning everyone's goals was key in having everyone engaged in the process of redefining the company in terms of our values and mission statement.
We created a new set of company values that are reflective of our employee group. These values are now on the wall when you enter the business and in a frame on everyone's desk. There is a sense of pride we have created that is consistent throughout the entire company.
Chris Johnson
President
Precision Lens

Barb Hammer has an incredible gift of insight and perception. Her active listening skills and articulation of what you say…and don"t say…are incredibly astute. Because of this, she unlocked a "momentum of energy" in me that had been dormant for quite a long time. As a result, I immediately experienced resolutions to difficult life changing work situations that fell into place. Even during my workout, people noticed "perfect" form the next day.
All I can say is that Barb Hammer"s "Momentum" is one insightful and action oriented service that I WILL recommend to my professional colleagues!
Doty Horn
Owner
Colorvoyant

Barb provided a sounding board to help validate and interpret thoughts and actions from a different perspective. She gave me the ability to remove obstacles or complications and set a straight forward path of action. She got me to take action by defining what obstacles were in my way (mental and physical) and then created a plan to get the task completed.
It built up confidence for me and helped me identify things about myself that I became more aware of with her assistance.
Greg Hickman
Sales Professional
Microsoft Corporation

I had one of the biggest breakthroughs ever in a coaching session with Barb Hammer. I knew I had an issue with money, but I could not see what it was until Barb helped me. After that session my life has transformed. I am doing things in a bigger and bolder way than ever before.
Evakarin Wallin
Marketing Coach
Sweden

Barb is a very insightful coach. She was able to help me get to the heart of what was holding me back in my career and help me develop a more powerful set of beliefs so that I can move forward to much greater success than I would have achieved without her help. If you are looking to find your own success, Barb is the coach for you.
Zee Worstell
Owner
Greensprings Solutions

Barb has provided me with the appropriate tools to recognize my busy life and learn how to prioritize my time. Learning how to handle personal and business relationships was a bonus that I did not anticipate. Her coaching has given me the encouragement and guidance to increase my confidence in meetings, within various relationships, as a public speaker and in living a well balanced life.
I appreciate the wisdom and inspiration that I have received during my sessions with Barb and know that this program will help me to continue my momentum.
Sunna Pam Furstenau
USA Representative – Icelandic National League of Iceland
2nd Vice President – Icelandic National League of North America


Barb was a real asset to Formica. Through her efforts, sales objectives were met. My experience working with Barb proved her to be a true professional with demonstrated abilities to achieve objectives. I describe her as dynamic, energetic and creative, with strong communication and planning ability. To the point, she is able to develop and implement business strategies, inspire performance, exceed sales goals and get the job done.
Nick Marvich
National Channel Director
Formica Corporation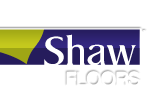 Barb has an outstanding drive and passion for her work. She has outstanding communication skills and connects with individuals at all levels of an organization. Barb has a level of honesty and integrity that is unsurpassed, and commits 100% to her customers.
Tony Mannella
Regional Vice President
Shaw Industries, Inc.
A Berkshire Hathaway Company